Blue Derby Trails
Featured
Hot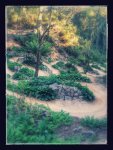 Key Statistics
Distance
Various (this route describes a 20km trail)
Last Visited
April 26, 2015
Land Tenure
State Forest
Regional Reserve
The Blue Derby trails currently consist of 40+ kms of custom built single track with the trailhead smack bang in the middle of Derby. The riding is exquisite, and the scenery is better. Made up of a network of fourteen (at last count) named trails, these trails take you through beautiful forests and up and down amazing switchbacks and sweeping berms. The bulk of the trails can actually be done in a single large loop, but one loop might not be enough. With lots more trails on the way, these trails are a must do on the itinerary of anyone coming to Tasmania to ride.
GETTING THERE
The majority of the Blue Derby trails start in Derby in North East Tasmania (though the
Weldborough trails
are now opening as well). It is about four hours drive from Hobart (assuming a coffee stop or two) or a bit over an hour and a half from Launceston.
To get there, unless coming from the east coast, head to Scottsdale, and from there get onto the Tasman Highway (A3) heading towards the East Coast (you should see signs to either or all of St Helens, Derby or Scamander if you're going the right way). It is 32kms from Scottsdale to Derby (about 30 minutes drive).
You may hear of a 'shortcut' from Hobart to Derby via Fingal and Mathinna Plains Road.  It does exist, but it's a steep, winding forestry road and if you drive like a rally car driver you might save yourself 10-15 minutes on a four hour drive.  Or you might kill yourself, or someone else, going around a blind corner too fast.  My advice is that it's not worth it.
As you drive through Derby look for a large "Blue Derby" sign on your left (tin dragon sign below it) . At this sign, turn off the main road and go down a short (steepish) driveway where you will find the official trailhead which has parking for around 15 cars.
If you keep heading along the main road another 300 metres (or if coming into town from the St Helens direction) they you will see a second, larger, parking area on your right with big Blue Derby signs where you can also park.
If you're looking to ride the Weldborough Trail (eg. Big Chook) there are some more detailed route notes
here
.
FACILITIES
The advantage of using the smaller official car park is that there are toilets, change rooms, bike wash down stations, showers (charges apply), and of course a coffee shop (The Corner Store). There are also a few cafes, a pub, service station and small corner store in Derby. There are no other facilities anywhere else on the route.
There is free camping in town plus a growing range of other accomodation options in the area.  My advice is to check out the official Blue Derby website which lists accomodation providers.
ROUTE OPTIONS
There are over a dozen named trails in the official Blue Derby network that you can tie together in various ways.  The routes are generally one way although there are a few short connecting two way sections.
For the main Blue Derby network, there is a fairly obvious main loop that takes in most of the trails and which is described below and shown on the map.  This loop is around 20kms, or 29kms if you include Dambusters. You can however cut or add trails at your whim.
There are also a lot of other trails in the area which you can access from Derby or Weldborough.
WARNINGS
Don't let the hype fool you, this is still a remote area and there is limited phone coverage up some of the valleys.  You can't rely on other riders coming past and saving you so make sure you are self sufficient in terms of safety gear, food etc. and always let "someone who cares" know where you are and when they should be worried if you're not back.
Be aware that the trails will be closed to allow for trail maintenance during the winter months. It is anticipated this will occur annually in August (although could be earlier in July depending on weather).  There is also the possibility that the trails will be closed unexpectedly after severe weather events to allow for maintenance works.  You can check out the
official website
and facebook page for details.
ROUTE DETAILS
The Blue Derby routes are well signed, so I won't go into too much detail in these routes notes.
If you start in the main carpark, you'll head out along the easy
Riverside
 trail and follow it for about 450 metres until it crosses the highway and heads into the main trailhead carpark.  You can get a little confused at this point, but essentially you'll find yourself heading into a mountain bikers roundabout (which is also where you will exit the trails at the end of your ride).  
If you want to ride all of the trails, then head off down 
Chaingang
which is a short and twisty easy trail that seems to be there to warm up and test your cornering skills and it is completely different riding from the rest of the Blue Derby trails.  This trail will drop you out about 10 metres further around the roundabout, but you will have ridden about 500 metres to get there.  You can skip this track and just continue around the roundabout, but whether you ride it or not, you then want to exit the roundabout onto the main network via the 
Axehead / Rusty Crusty
 exit.
Immediately you will enter another world (and yes that is a smile on your face) as you start heading up along a fern covered track parallel to cascade creek.  A few hundred metres along this track there is a junction with 
Rusty Crusty,
an easy trail, branching off to the left and the main trail (
Axehead) 
continuing ahead.  
Note: Rusty Crusty makes a good ride with the kids and is the easiest way to visit the Derby Tunnel (just make sure when you come out onto a vehicle track over the river that you turn right and ride along it (so heading upstream away from Derby) to get to the Derby Tunnel, don't just follow the ride markers which just bring you back to town.  Derby Tunnel is a few hundred metres along this track and is easy to find.  You will need a torch if you want to go more than a few metres in.
Almost immediately past the 
Rusty Crusty
turn off you will find yourself riding up the much photographed and iconic switchbacks of the Blue Derby Trails.  From here you just keep on heading upwards, passing 
Trout Falls
(a very short out and back detour) until you come to a junction wiht lots of options.
For beginner riders or those with young children, you can take the left fork here and ride back to Derby via 
Relics
and 
Sawtooth
.  Both fun rides, but most riders will want to take the right fork towards 
Howler, Krushka, Long Shadows, Dambusters 
and many more.
My preferred loop, and the one shown on the map, is to head up 
Long Shadows
and onto
Flickety Sticks
(noting that a new connector was opened in early 2016 which now allows you to switchback up to Flickety Sticks without going out onto the Cascade Dam Road).
Note: Part way down Flickety Sticks you will come to the junction of Dambusters which is a 10km loop and has some hard pinches in it, but also offers some great riding.  If you are doing the ride up to the top of Atlas, then you also want to turn off here on Dambusters.Flickety Sticks
will basically take you straight back down to where you started riding up 
Long Shadows
(so you can skip these two trails if you're looking fr a shorter loop) and from here you want to jump onto the start of 
Krushka
(also signed to
Howler
and
Rattler) 
which is accessed by riding across a small green bridge and then across a short but wonderful flowstone area which was once a creek before the dam above you was built.  If you chose to ride around
Dambusters
or you are coming in from
Atlas
(which joins
Dambusters
), you will come out on the other side of this creek, just above this trail, and will join it just before it re-enters the forest on the other side.
This is also the point (the other side of the creek just above where
Dambusters
comes in ) where you head off to ride the
Black Dragon
loop., which is an IMBA Black Diamond circuit of just under 2kms.  This is really, really technical riding.  Don't underestimate it.
From here you basically just need to follow 
Krushka
for the next 9 and a bit kms,
ignoring turn offs to 
Howler 
(a useful little short cut past Boulder Falls which still allows you to enjoy the last little bit of
Krushka
) and 
Rattler
which is another shortcut which comes in a bit further up 
Krushka
, but to be honest you'd only really use these short cuts if your legs were tired or you were doing several shorter laps as the ride around
Krushka
is a real highlight.
Krushka
drops you out onto a four wheel drive track and you want to make sure you go left (not right) on this track (don't worry just follow the wheel tracks) and follow it for 30 or 40 metres to where 
Sawtooth
heads off to your right.  For those who want their bearings you are just below where 
Relics
  crosses the cascade river
.

Sawtooth
is classed as a green trail and is a lovely trail which crosses the four wheel drive track a few times as it takes you back towards Derby.   The third time it come out onto the 4WD trail, it actually follows it for quite a while, going past a gate, and an optional diversion up the blue graded
Ferns and Berms
trail.  The 
Ferns and Berms
trail is worth the short diversion if you have the legs, as is the very short diversion out to the Monument to have a lookout over the Derby Township.
The 
Berms and Ferns
trail rejoins 
Sawtooth
a bit further down the trail for a last, and very fun, run back down to Derby crossing the creek and then heading back into the roundabout where you started.
The temptation here is to head off and do it all again ...
If you follow this entire loop it will be around 20kms, or closer to 30kms if you include the 
Dambusters
trail.
Map
Editor review
Scenic/cultural/historical value
4.5
Review
Would you recommend?

User reviews
Scenic/cultural/historical value
Scenic/cultural/historical value
4.5
Review
Would you recommend?

Scenic/cultural/historical value
5.0
Absolutely brilliant. The groomed tracks were a joy to ride. The scenery gorgeous. The climbs weren't too hard even for us novices. Heartbreak hill was a bit of a stretch but well worth it. Lakeside drop- exhilarating. 5-6 minutes of downhill that will leave you saying "how awesome was that!!" which we all did.
The facilities were excellent. Who would have thought you could go to a lovely tiny town in Tassies north east and have somewhere to wash your bike off and have a nice hot shower. THE best 4 minute shower you can have. A short drive (or walk,or ride) to the camp grounds with the pub conveniently located in between. The pub- log fire, cold beer and a great bloke pouring them.
Review
Updates
We spent 3 hours on the first day doing the dam busters and krushkas loops which covers most of the tracks. This was a total of 26kms or thereabouts. It could be done as 2 separate loops, depends on how much time you have and how much riding you want to do in one hit. We went back the next day to do the dam busters loop and the other smaller track tied into it. Every track is very well sign posted so if you have a predetermined route just keep an eye out for the blue posts. Even the most 'navigationally challenged' will find the right way.
Would you recommend?

Resources
Official Site
Other Resources
Blogs, Articles etc.
First ride around Dambusters
Thoughts on my first rides around the new Blue Derby trails
{{#ratings}}
{{#editor}}
{{/editor}} {{#user}}
{{/user}}
{{/ratings}}
{{title}}
{{#ownerCreatedBlock}}
{{#owner}}
{{#url}} {{#avatarSrc}} {{/avatarSrc}} {{^avatarSrc}} {{& avatar}} {{/avatarSrc}} {{name}} {{/url}} {{^url}} {{#avatar}} {{& avatar}} {{/avatar}} {{name}} {{/url}}
{{/owner}} {{#created}}

{{created}}

{{/created}}
{{/ownerCreatedBlock}} {{#category}}
Category:
{{category.title}}
{{/category}}
{{#fields}}
{{#showLabel}}
{{label}}:
{{/showLabel}}
{{& text}}
{{/fields}}