Review Detail
4.7
2
0.5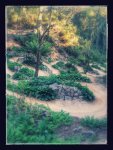 Scenic/cultural/historical value
5.0
Absolutely brilliant. The groomed tracks were a joy to ride. The scenery gorgeous. The climbs weren't too hard even for us novices. Heartbreak hill was a bit of a stretch but well worth it. Lakeside drop- exhilarating. 5-6 minutes of downhill that will leave you saying "how awesome was that!!" which we all did.
The facilities were excellent. Who would have thought you could go to a lovely tiny town in Tassies north east and have somewhere to wash your bike off and have a nice hot shower. THE best 4 minute shower you can have. A short drive (or walk,or ride) to the camp grounds with the pub conveniently located in between. The pub- log fire, cold beer and a great bloke pouring them.
Review
Updates
We spent 3 hours on the first day doing the dam busters and krushkas loops which covers most of the tracks. This was a total of 26kms or thereabouts. It could be done as 2 separate loops, depends on how much time you have and how much riding you want to do in one hit. We went back the next day to do the dam busters loop and the other smaller track tied into it. Every track is very well sign posted so if you have a predetermined route just keep an eye out for the blue posts. Even the most 'navigationally challenged' will find the right way.
Would you recommend?

Comments