Audax Tasmania
Featured
Hot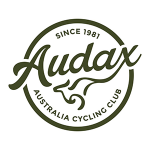 Audax Australia Cycling Club is a non profit national cycling organisation specialising in non-competitive long distance bicycle rides from 50 to 1200 km, called "randonnees".   Tasmania is a fairly small Audax region, but events like the Ash Dash are still legendary in Tasmania, and the club has an active events calendar throughout the year.
The challenge of Audax is not in racing, but in pushing your own boundaries and experiencing great personal achievements. Audax enables riders of any ability to set and achieve riding goals with a group of like minded cyclists. This spirit of achievement is what attracts so many riders to Audax.
Editor comment
User comments
There are no user comments for this listing.