Review Detail
4.0
2
0.5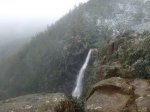 Scenic/cultural/historical value
4.0
Review
Updates
Just follow the Rambler's Directions as they are excellent.
It is a fun ride especially if you love the MUD.
Only takes a couple of hours and is a great way to spend the afternoon.
The falls at the end of this ride are actually pretty awesome.
Would you recommend?

Comments