Endorfun Tasmania 2023 Trail Running Series #1 - Shadow Lake Circuit (Lake St Clair)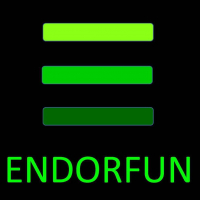 The 2023 Endorfun Shadow Lake Circuit (Lake St Clair) Trail Run will be held on Sunday 19 February, 2023 (TBC).
This run starts and finishes near the front of the lake St Clair visitor centre. The course traverses the subalpine zone, climbing up to just over 1000m. The track climbs 270m over 6.5km and then the rest of the way is downhill! The track passes through some lovely areas of subalpine rainforest and pencil pines and incorporates two bridges across the picturesque Hugel river.
The loop will be run in an clockwise direction starting with the climb up the Mt Rufus track before turning off toward Shadow lake. From the lake the track descends alongside the Hugel river back to Watersmeet and the finish at Cynthia Bay.
There are of course great views of the surrounding mountains including those closest; Mt Rufus, Little Hugel and Mt Olympus.