Endorfun Tasmania 2023 Trail Running Series #3 - Mt Field, Russell Falls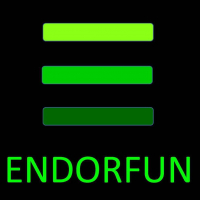 The 2023 Endorfun Russell Falls Trail Run will be held on Sunday 30 July 2023.
The Endorfun Tasmanian trail running series showcases some of Tassie's finest tracks and trails for off road running. These tracks vary in difficulty from gravelled paths to steep, rough tracks, but they are all great adventures.
Russell Falls is an ideal beginners trail run – or just a whole heap of fun for the more experienced trail runner. It takes in a couple of the most beautiful waterfalls in Tassie as well as some of Tassie's tallest trees. The trail is pretty much wheel chair standard, except for the stairs.