Western Tiers Cycle Challenge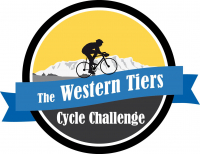 The Becks Mitre Western Tiers Cycle Challenge is a fully escorted cycling event winding through the picturesque Meander Valley in Tasmania's North. Choose from 24km, 52km, 76km, 100km or 140km and will be held on 2nd April 2023.
All rides start from Prospect Park Sports Ground, Harley Parade Prospect and pass through slow country roads with a distance to suit all abilities.